Remote support
Using remote control Teamviewer software we can offer efficient troubleshooting and resolving technical problems
Rosenlund IKT services offers consulting services within the area of computer and data- communication technology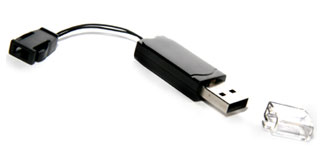 Following the procedure with
downloading and starting a small client application
from our website allowing us to access your computer through remote connection via the internet

Click to download remote quick support client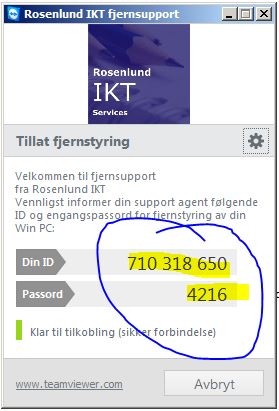 Starting the quick support client the application will generate an unique id and password

After you have given us your ID and password key from the client application via phone / SMS we can create a connection to your machine and observe the same problem that you are experiencing, and you can follow our further troubleshooting on your screen.

Both parties have the same access to your computer, allowing you to even explain / demonstrate error using keyboard and mouse.

As customer you have full control over the session at any time, and are able yo terminate the connection if necessary. After the session is disconnected we no longer have access without a new key provided by your side.